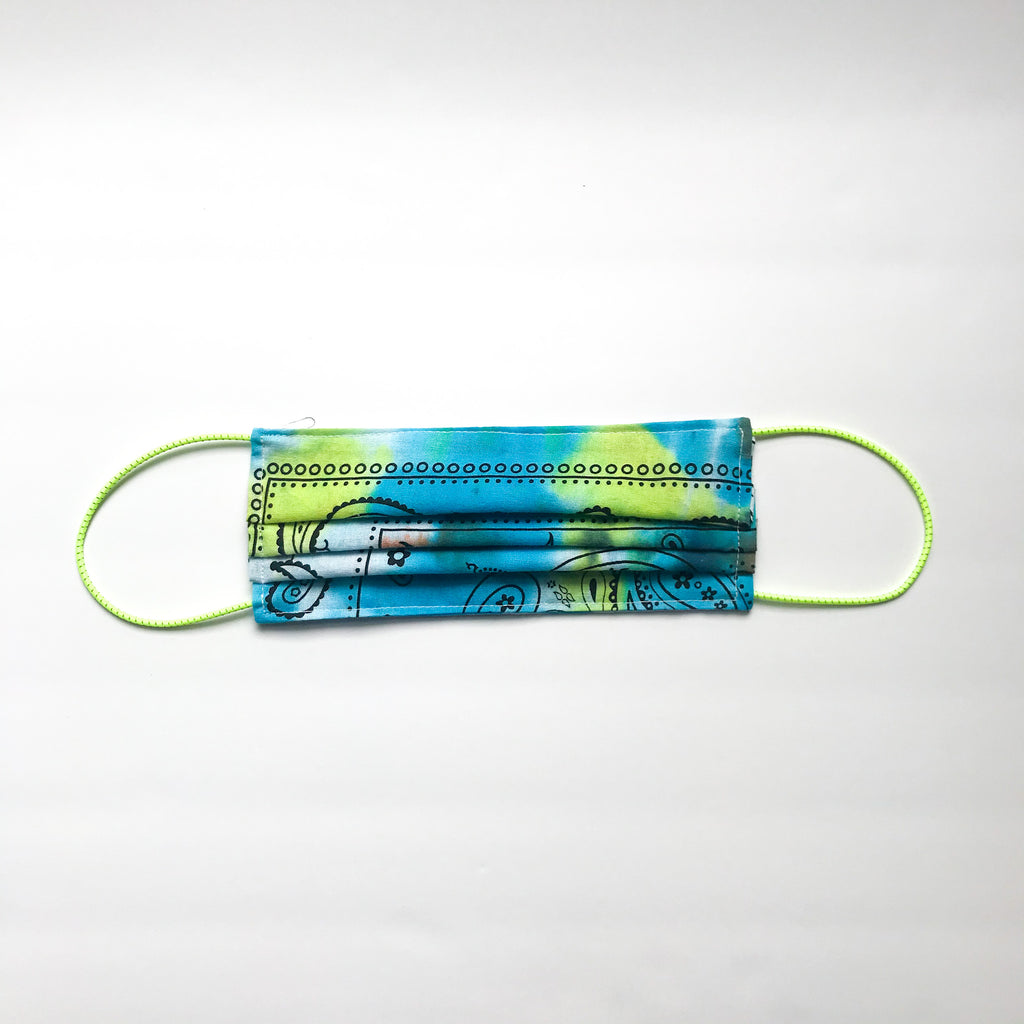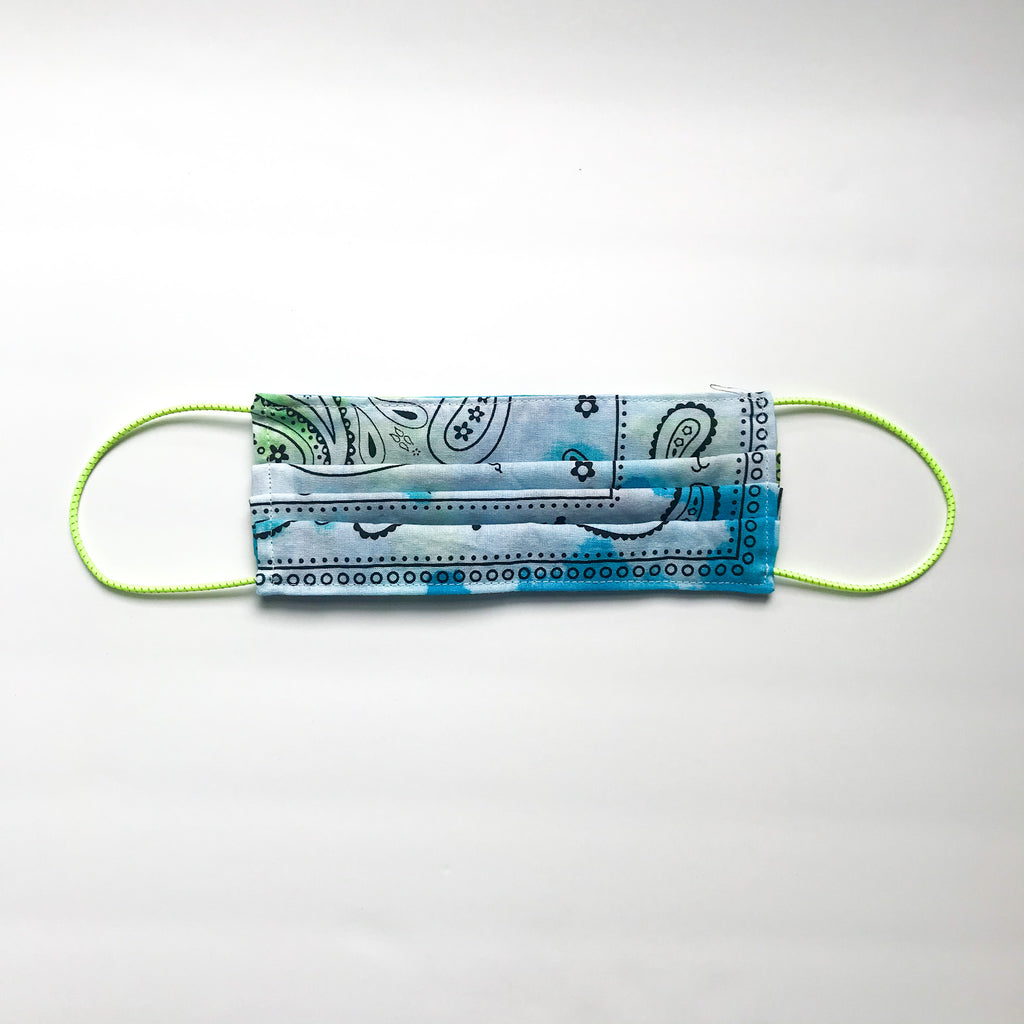 $20.00
$20.00
Reversible Tie-Dye Pleated Mask w/Elastic Loops (LARGE)
This pleated mask is made from a tie-dyed cotton bandana. 
The elastic loops are longer than standard, which makes for a looser fit or perfect for someone with a larger head size. 
Hand made.
7.75" x 3" Flat
Total width from the end of one loop to the other is 13.25"